Contemporary Freeflow Pacifier
Philips AVENT orthodontic, collapsible teats respect the natural development of baby's palate, teeth and gums. All our soothers are made from silicone and are taste and odour-free. Colors are subject to change.
Extra Airflow
6 airholes for less skin irritation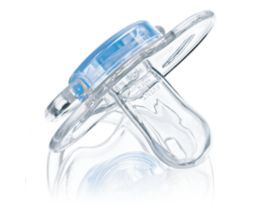 Orthodontic nipple
Orthodontic, symmetrical collapsible nipple
Philips AVENT flat, drop-shaped symmetrical nipples respect the natural development of your baby's palate, teeth and gums, even if the pacifier ends upside-down in the mouth.
Odorless and taste-free
User-friendly silicone nipples
The Philips AVENT silicone teat is taste and odor-free so it's more likely to be accepted by your baby. The silicone is smooth, transparent, easy to clean and it doesn't get sticky. The nipple is strong, long-lasting and won't become mis-shapen or discolored over time.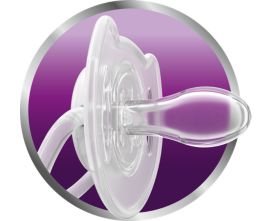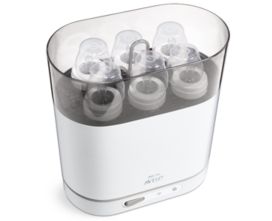 Hygiene
Can be sterilized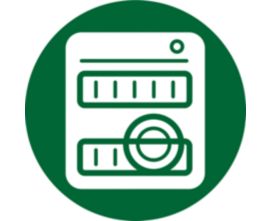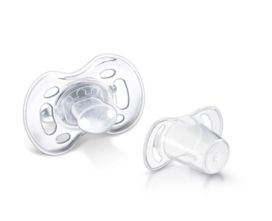 Snap on hygienic cap
To keep sterilized nipples hygienic.
Safety
Security ring handle
For easy removal of the Philips AVENT pacifier at any time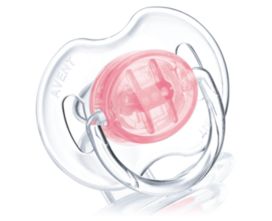 | | |
| --- | --- |
| Sold By : | Future Horizonte |